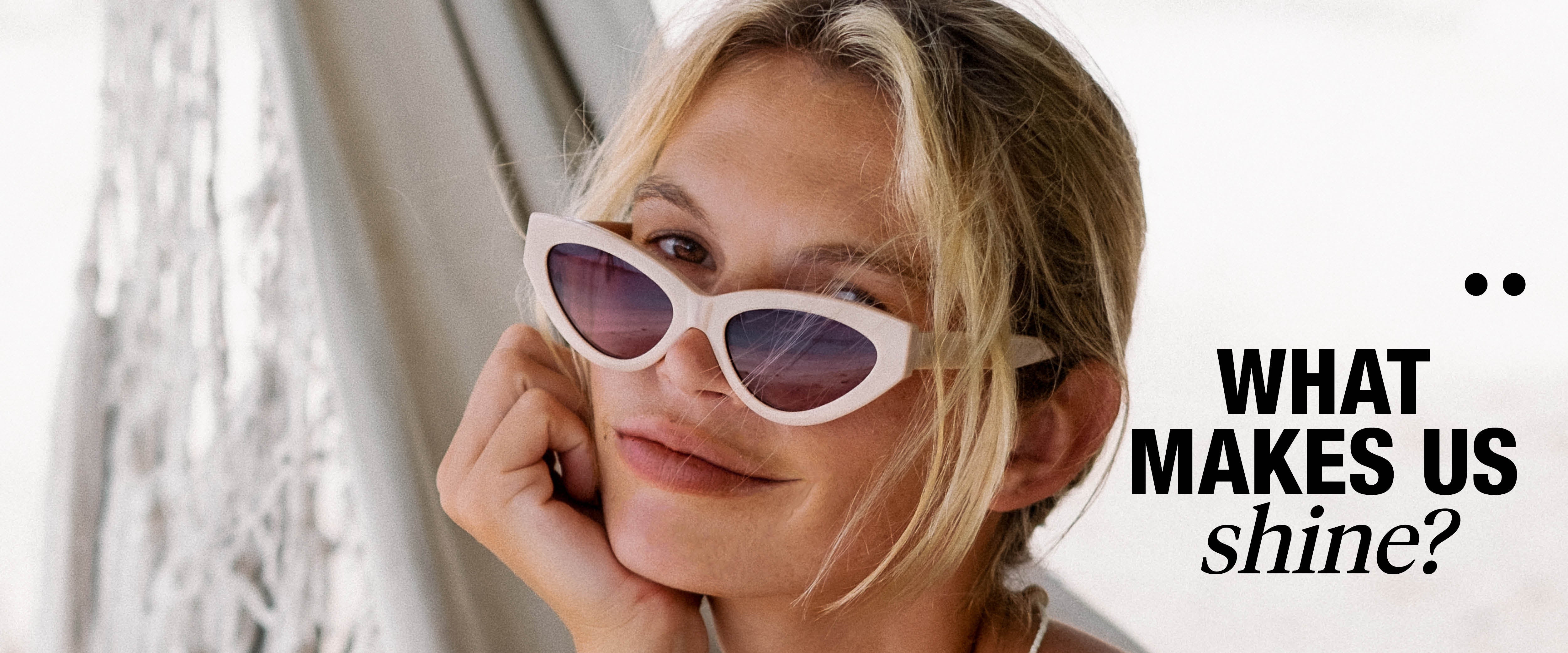 HANDMADE PLANT-BASED ACETATE FRAMES
We are all about sustainable style. Our frames aren't just handcrafted with love, they're made from plant based acetate - – made from natural wood pulp and cotton seeds. 
Every design is unique. Its depth of colour can't be matched by synthetic plastics and has the touch of quality behind it. That's why we choose to work with it.
HIGH UV PROTECTION
Protecting your eyes is our top priority. That is why all Sito Shades come with high quality CR39 UV protection lenses.
We want you to enjoy the sunshine without the squint.
B CORP CERTIFIED
We are proud to be a B Corp certified brand. That means we are committed to social and environmental responsibility. With Sito you are not just buying shades, you're making a difference.
SUSTAINABILITY
We're committed to doing our part to protect the planet. Our use of plant based acetate frames underlines our dedication to sustainability, allowing you to make a fashion statement that's also a more eco-friendly choice.
We continue to search for ways to do our part. From recyclable and re-purposed packaging to quality long-lasting, sustainable materials in every product. And we'll keep searching for ways to make things more sustainable.